EDINBURGH CITY CHAMBERS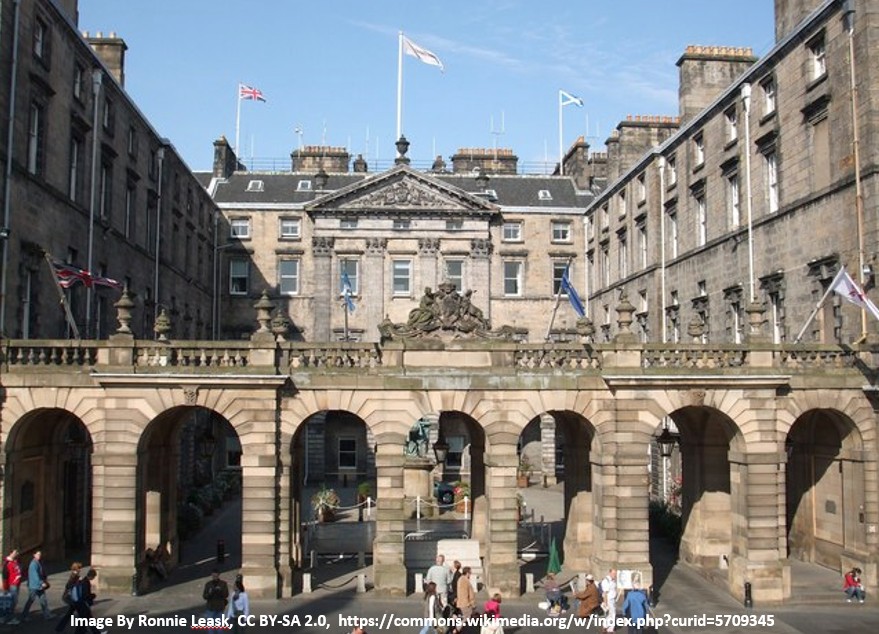 ICARB 2023 Conference will be held in the historic City Chambers of Edinburgh. With the Plenary sessions held in the great Council Room overlooking Princess Street Gardens with views east to the North Sea and north across the New Town to the Lomond Hills of the Kingdom of Fife west over the Firth of Forth to the highlands beyond. Originally designed as the Royal Exchange by Robert Adam in 1753, then taken over by the town by the City Council. The later 19th century Chamber is a fine example of Scottish Baronial architecture and has been used in the filming of the 1995 film Braveheart and for the TV series Belgravia in 2019.
Refreshments and the Reception will be held in the European Room, one of the most impressive spaces in the City Chambers with its walls lined with paintings by William Hole RSA depicting scenes from six centuries of Edinburgh's history. The five workshops will be held in a range of ornate and richly furnished meeting rooms in the City Chambers providing delegates with a unique opportunity to experience one of the great buildings of Edinburgh.

Take a Virtual Tour of the European Room: https://www.cockburnassociation.org.uk/dod/the-european-room-edinburgh-city-chambers/
https://en.wikipedia.org/wiki/Edinburgh_City_Chambers
---
Edinburgh Castle Party
Edinburgh Castle is the spectacular venue for the ICARB 2023 Opening Party. This rare opportunity to experience festivities in its historic rooms the ticketed event on Sunday 6th September 2023 will commence at 7pm and run till 10.30pm, accompanied by traditional Scottish musicians.
See: www.edinburghcastle.gov.uk/
There has been a castle on this rock for at least the two thousand years, since the reign of David I in the 12th century. In 1633 when its buildings became principally a military barracks. As one of the most important strongholds in the Kingdom of Scotland, Edinburgh Castle was involved in some 26 sieges in its 1100-year-old history, giving it a claim to having been the one of the most attacked fortresses in the world. It is also a wonderful place for a party, offering panoramic vistas across the city, the Firth of Forth and the southern uplands of Scotland.
On arrival delegates will be offered a private viewing of the Scottish Crown Jewels followed by a reception of drinks and canapés in The Queen Anne Building in the heart of the Castle within Crown Square. Accompanied by the sounds of Scottish Music this will be a chance to relax and meet friends and delegates from around the globe in this world class setting in a building is on the site of the Royal Gunhouse which in medieval times and would have been where the famous canon Mons Meg was housed when she arrived in 1457, a gift from Philip III of France.
Tickets for the party are £65 a head including VAT