In a rapidly changing climate, with more extreme weather events, soaring energy prices and an unstable global economy it is essential that architects and engineers develop new ways of designing our buildings to reduce energy use and foster their resilience.
To help put Scotland at the forefront of this shift we will be hosting six half day workshops delivered by leading national and international experts. The workshops will take place on 3 days in May and June at Heriot-Watt University and thanks to support from CIBSE and Monodraught will be completely free of charge.
Morning Workshop: Design for Passive Solar Gain, Professor Norbert Lechner

Afternoon Workshop: Shading Design – Avoiding Overheating, Professor Norbert Lechner
Morning Workshop: Adaptive Thermal Comfort: Avoiding Overheating, Dr Fergus Nicol and Professor Sue Roaf

Afternoon Workshop: Design and Modelling For Natural Ventilation, Nick Hopper and Alex Brew
Morning Workshop: Climate Ready Design, Professor Sue Roaf, Kevin Bowe and Jospeph Giacopazzi

Afternoon Workshop: Resilient Construction – Post Construction Testing, Grant Rooney
Supporting Organisations
Monodraught

Recognised as market leader in Natural Ventilation, Natural Daylight and Natural Cooling systems, Monodraft was establish for over 30 years. Their high quality and innovative product range for low energy and environmentally friendly products has been recognised with industry awards including the recent CIBSE low energy product of the year 2012 award. Having realised that designers need to be able to efficiently model their products they have worked with IESVE, the industry preferred performance design model, to produce easy to use and accurate methods to incorporate their windcatchers into buildings at the design stage. The June 11th workshop attendees will be told how natural ventilation and the Monodraught windtowers can be modelled reliably and be used to significantly reduce carbon emissions from buildings while promoting comfort at the same time.
CIBSE Scotland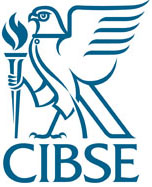 The Chartered Institution of Building Services Engineers received its Royal Charter in 1976 and exists to: 'support the Science, Art and Practice of building services engineering, by providing our members and the public with first class information and education services and promoting the spirit of fellowship which guides our work.' CIBSE is a pioneer in responding to the threat of climate change and in Scotland has supported the Initiative for Carbon Accounting (www.icarb.org ) working to promote correct, useful and transparent carbon accounting methods for buildings.
Heriot-Watt University
The School of the Built Environment at Heriot-Watt is working towards being a Centre of Excellence in Sustainable Building Design. By hosting this prestigious workshop series on Climate Change and Building Design: Mitigation and Adaptation we aim to help in capacity building a generation of designers to be equipped to challenge the status quo in current design practice to promote robust, resilient, low carbon buildings that are Fit for Purpose in a very different future. This series represents the sorts of issues we intend to address both in our educational courses and with the wider design community in Scotland, through this series developed with the Centre of Expertise on Climate Change Adaptation team and the generous support of our sponsors, Monodraught and CIBSE
ClimateXChange

Scotland's Centre of Expertise on Climate Change is a collaborative initiative between sixteen of Scotland's leading research and higher education institutions, set up to do research on climate change directly linked to the Scottish policy agenda. Our members provide an evidence base for Scottish Government policy through timely and objective research evidence and expert advice across all sectors. Work in the Adaptation team this year is focussing on the Built Environment as we look at key Indicators for changing design tenets against a range of scenarios for the future. Building links and relationships with all involved in developing and testing policy developments in this field is part of the function of these design related workshops.