View the minutes and presentations from the workshop.
Event Details
Date and time

May 17th

10am – 12.30pm

(to start at 10:30 prompt, includes lunch and time for networking)

Location

Room M140, George Moore Building, Glasgow Caledonian University

Cowcaddens Road, Glasgow, G0 4BA

Organiser

Hosted by: Centre for Energy and the Built Environment (CEBE), GCU, and Archial Sustainable Futures

Chaired by: Dr Keith Baker, GCU and John Easton, Archial Sustainable Futures

If you have questions about this workshop please get in touch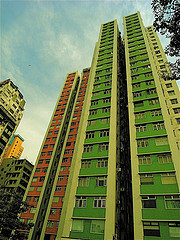 This workshop is for people working on and interested in carbon and sustainability accounting in the built environment.
Workshop leaders will briefly outline pressing issues as regards developing a robust, accurate and transparent framework for carbon and sustainability management in the built environment, and the capacity and skills needed for mainstreaming it. However participants are encouraged to bring their own problems for discussion. The emphasis will be on identifying what is needed to develop solutions to the issues discussed, and how such solutions could be implemented.
A summary of the outcomes of the workshop will be published on the ICARB website and it is intended that participants and other interested parties will discuss this further prior to the ICARB Annual Conference in November. If you are intending to bring a problem or issue to the workshop and would like to flag it up in advance please email keith.baker@gcu.ac.uk
Capacity is limited to 60 participants so please register in advance to avoid disappointment.
Agenda
1. Welcome and introduction – Dr Rohinton Emmanuel, Director, CEBE
2. Opening black boxes: The need for greater transparency and accuracy – Dr Keith Baker, CEBE and ICARB Steering Group
3. Low Carbon Design and Carbon Counting Skills – what are they and how do we acquire them? – John Easton, Archial Sustainable Futures
4. Issues and problems raised by participants (1/2 hour)
5. Group discussions (1/2 hour)
6. Feedback from groups and open forum session (1/2 hour)
7. Lunch and networking
Goals for this meeting
1. Discuss how to enable more robust, transparent and accurate carbon accounting in the built environment
2. Discuss advantages and disadvantages of current models / approaches
3. Discuss how to build capacity and skills in carbon and sustainability management amongst built environment professionals
4. Discuss any other pertinent issues / problems brought by participants
5. Agree how the outcomes from these will be taken forward over the coming year
Online registration for this event has closed.